Issue 20 / April 2012



taking stock




I've been going through some of the earlier newsletters I wrote when The Bond Man started 8 years ago. It is a cringe-making experience. The first few years were so filled with success and optimism; it seemed as if nothing could go wrong.

Those high-flying times brought a certain arrogance to the tone of of my earlier newsletters and I squirm when I read some of the stuff I wrote then. So much so that I am tempted to remove them from my website. But the historian in me, with a respect for memory, won't let me do it. There is nothing like a recession and the virtual collapse of an industry to instil a dose of much-needed humility. As strange as it may seem, I am profoundly grateful for this.

In a newsletter I put out in September 2007, I referred to a sudden change in the property mood and the advent of a new buyers' market. This was about a year after the implementation on the National Credit Act that changed the lending landscape in South Africa forever.


The cycle has finally turned and all signs are pointing towards a slow but steady recovery in the property market, as banks continue to ease up on their lending criteria. Three of the four major banks are back to offering 100% bonds and virtually all mortgage originators report a record number of bond approvals in the last 6 months. In my own small business, I've secured more approvals since September 2011 than I have in the past 2 years, even though there has always been a strong predominance of cash sales in the areas in which my business is focused. In Cape Town's City Bowl and on the Atlantic Seaboard, 62% of all sales were cash and 38% were bonded. By contrast, in Cape Town's northern suburbs, 77% of sales were bonded and 23% were cash.

Properly pre-qualified buyers still hold the trump card. If you, or anyone you know, are considering buying property anywhere in South Africa, please contact me for a pre-approval.


---
Welcome Back Michael Thompson!
Many of my clients will remember Michael Thompson, a hugely successful estate on the Atlantic Seaboard for 19 long years.



Michael moved to Stanford for a few years and is now back, doing what he has always done best - selling properties on the Atlantic Seaboard! Please contact Michael on 0832257367 for all your property requirements in Green Point and Sea Point.
---

I should have, but I didn't...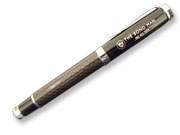 Everyone has at least one "I could kick myself" property memory, when you lost your nerve and didn't go ahead with a purchase, and have lived to regret it.

In the mid 1970s, my parents bought a vacant plot and had plans drawn up for a large 4-bedroomed house with a pool. I distinctly remember that the builder's quote came to R17 500, an exorbitant sum at the time that forced them to abandon their dream. The same home today would be worth about R2m.
WIN A BOND MAN PEN!
Email your "I could have kicked myself" property moment to gary@bondman.co.za, the first three replies will each win themselves one of these beautiful Bond Man pens!


---
Regards,

Gary Peterson
The Bond Man
|
www.bondman.co.za